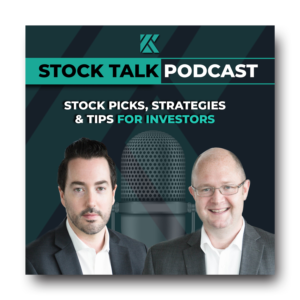 After a brief hiatus spent testing a new video format for the podcast we are back! Video podcasts should start to be available next week on YouTube – so stay tuned.
This week, we start by discussing my recent research trip to LA at the Fall LD Micro Event. Next, we will introduce topics for our new series of Live Webinars.  In our first YSOT Brennan digs into a listener question regarding VirTra Inc. (VTSI: NASDAQ), a provider of judgmental use of force training simulators, firearms training simulators, and driving simulators for the law enforcement, military, educational and commercial markets.
In our second YSOT, Aaron takes a look at Alaris Equity Partners Income Trust (AD.UN: TSX), a royalty streaming company that provides alternative financing to smaller, mid-market, private companies in exchange for ongoing royalty payments. The stock yields over 7% and Aaron lets you know our take on its current valuations.