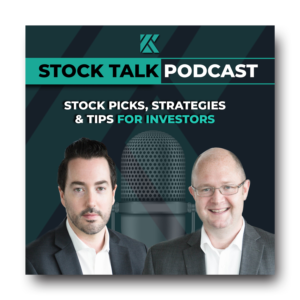 This week, coming off a quick vacation and some overnight Olympic viewings, Ryan is itching to get back at it. 
We have two YSOT segments for you. The first is on WELL Health Technologies Corp. (WELL:TSX), an omnichannel digital health company focused on empowering doctors to provide the best and most advanced care possible, while leveraging the latest trends in digital health. WELL has been highly acquisitive and recently closed another significant acquisition. A listener asks us if the recent pullback is an opportunity.
Our second YSOT came from a listener on Tree Island Steel (TSL:TSX), which operates in the steel business and is primarily engaged in the manufacturing and sale of steel wire and related products for a diverse range of industrial, residential construction, commercial construction, and agricultural applications. Tree Island is a lightly traded microcap that has shown life in 2021 after a decade of moving sideways to down. A listener asks us our take on this little followed company.
Finally, our Dog of the Week is a once high-flying but highly speculative micro-cap that we have warned listeners against purchasing on at least 2 previous shows - Sona Nanotech Inc. (SONA:CSE). After briefly rocketing to highs in the $16 range in 2020 on pure speculation, the company's shares have cratered to $0.35. A listener asks us if the shares have any value after its massive drop.