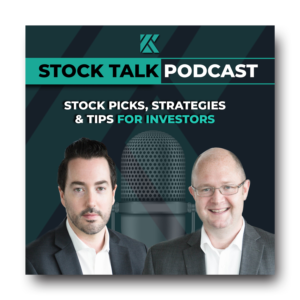 This week, we have three YSOT segments for your listening pleasure. The first is on IBI Group Inc. (IBG: TSX), a global provider of a range of professional services, including architecture, engineering, planning, and technology solutions. With solid earnings growth and a strong backlog, a listener asks if IBI could be an acquisition target by one of the larger engineering companies such as WSP or Stantec. Our second YSOT came from a listener on CloudMD Software & Services Inc. (DOC: TSX-V). The company is digitizing the delivery of healthcare by providing patients access to all points of their care from their phone, tablet, or desktop computer. CloudMD offers SaaS-based health technology solutions to medical clinics across Canada through the combination of connected primary care clinics, telemedicine, and artificial intelligence (AI). A listener asks if it offers value after the drop from its highs earlier in the year.  Finally, in the wake of the Big Canadian Bank earnings announced this week, Aaron answers a question on National Bank of Canada (NA: TSX), which hit all-time highs this week touching above $100 a share after reporting solid quarterly numbers.
Great to do the show with Michael – Ryan was that last guest on the program in radio format – so, he was honored. It will continue as a weekly podcast!
We thought this week we could go over some of the topics we discussed on the general markets – next week we could even get into a couple of companies in coverage we mentioned on the show!